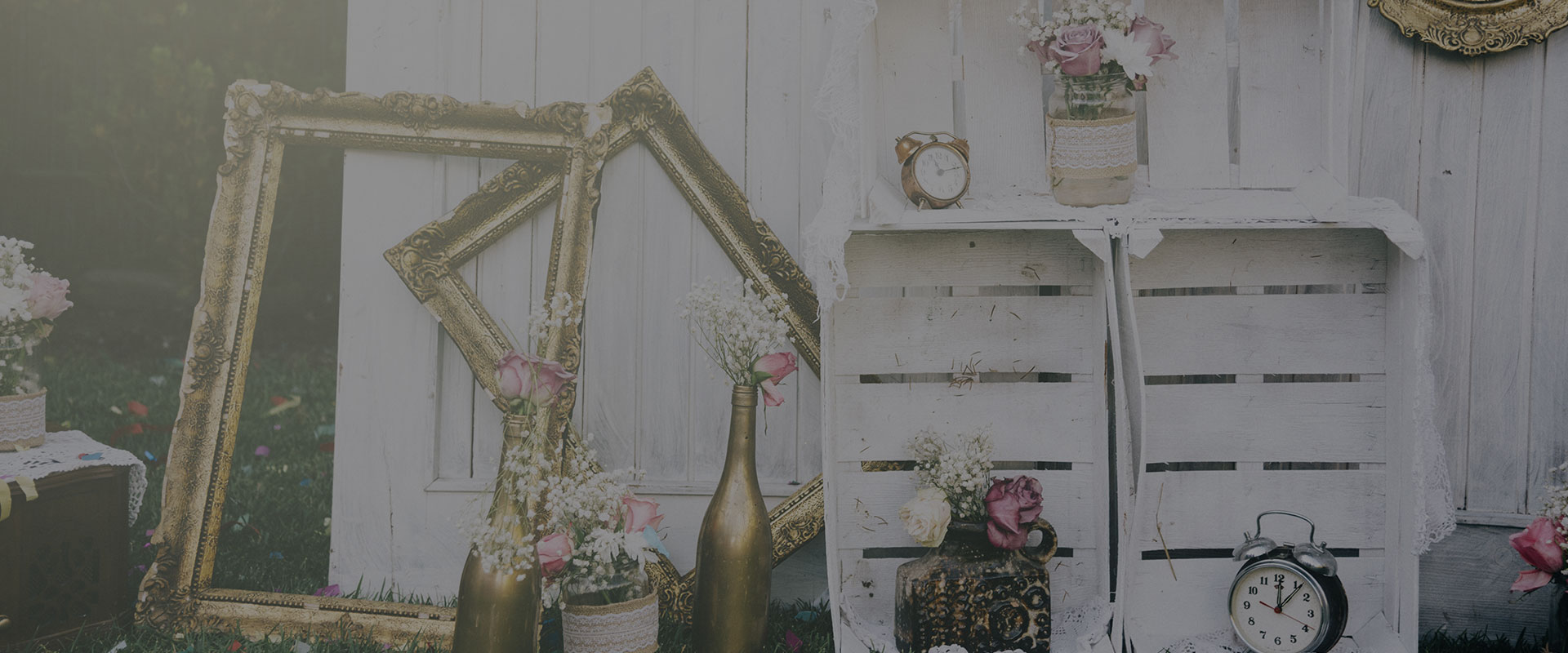 Ideas for a personalized wedding
Outstanding ideas, current trends, tips and tricks for an original wedding.
Personalized wedding invitations and announcements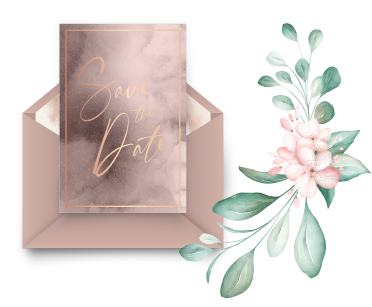 High-end wedding invitations to personalize
The Wedding Announcement is the first glimpse of the wedding that the bride and groom offer to their guests. It is an important step to take seriously when planning your wedding.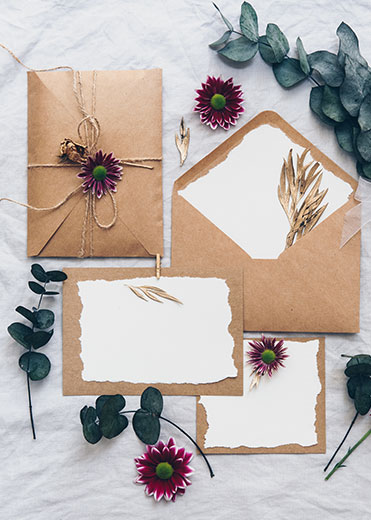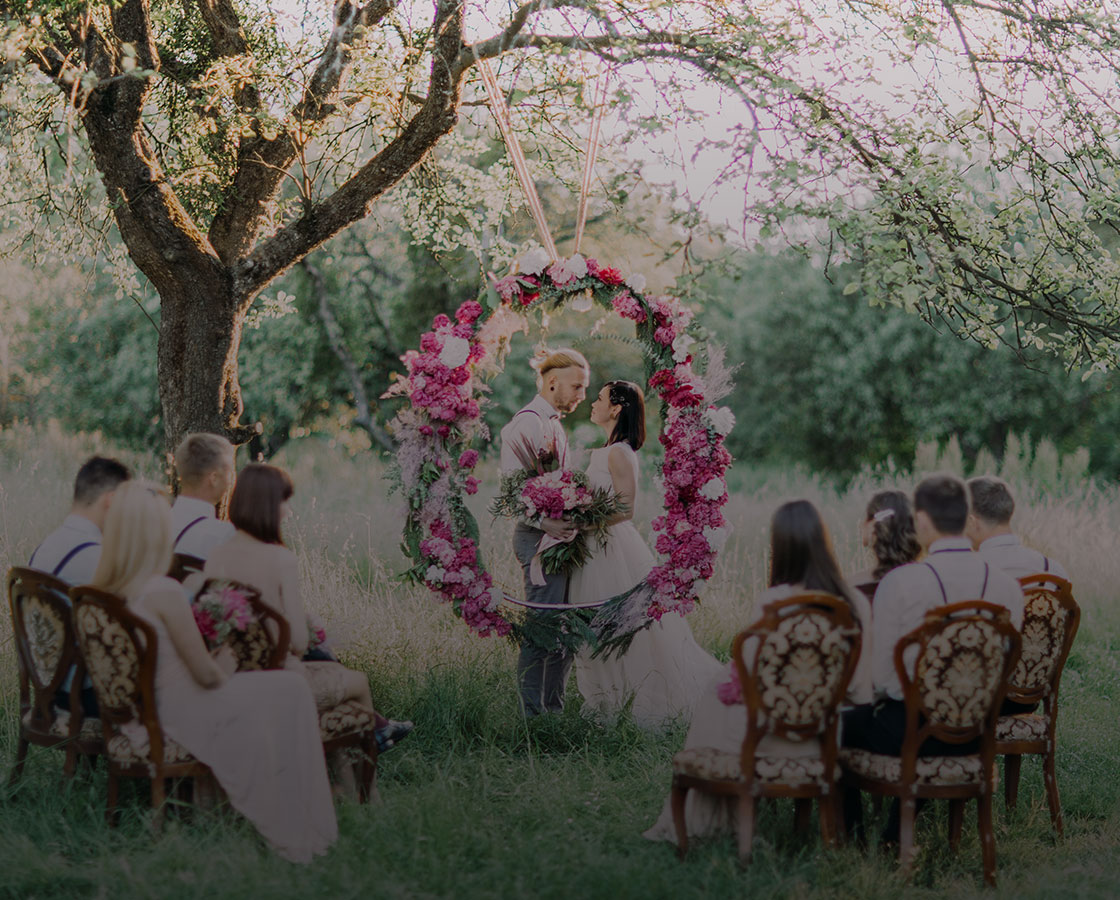 Garden wedding theme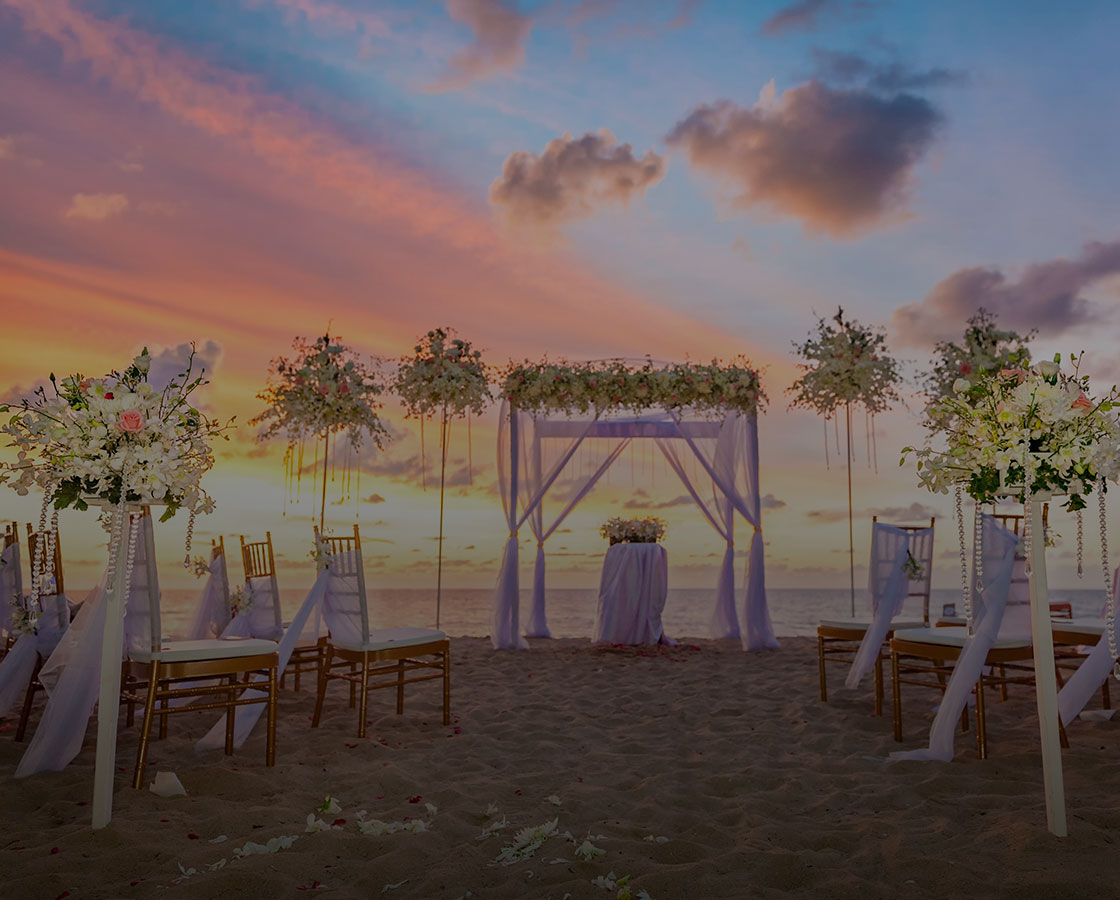 Beach wedding theme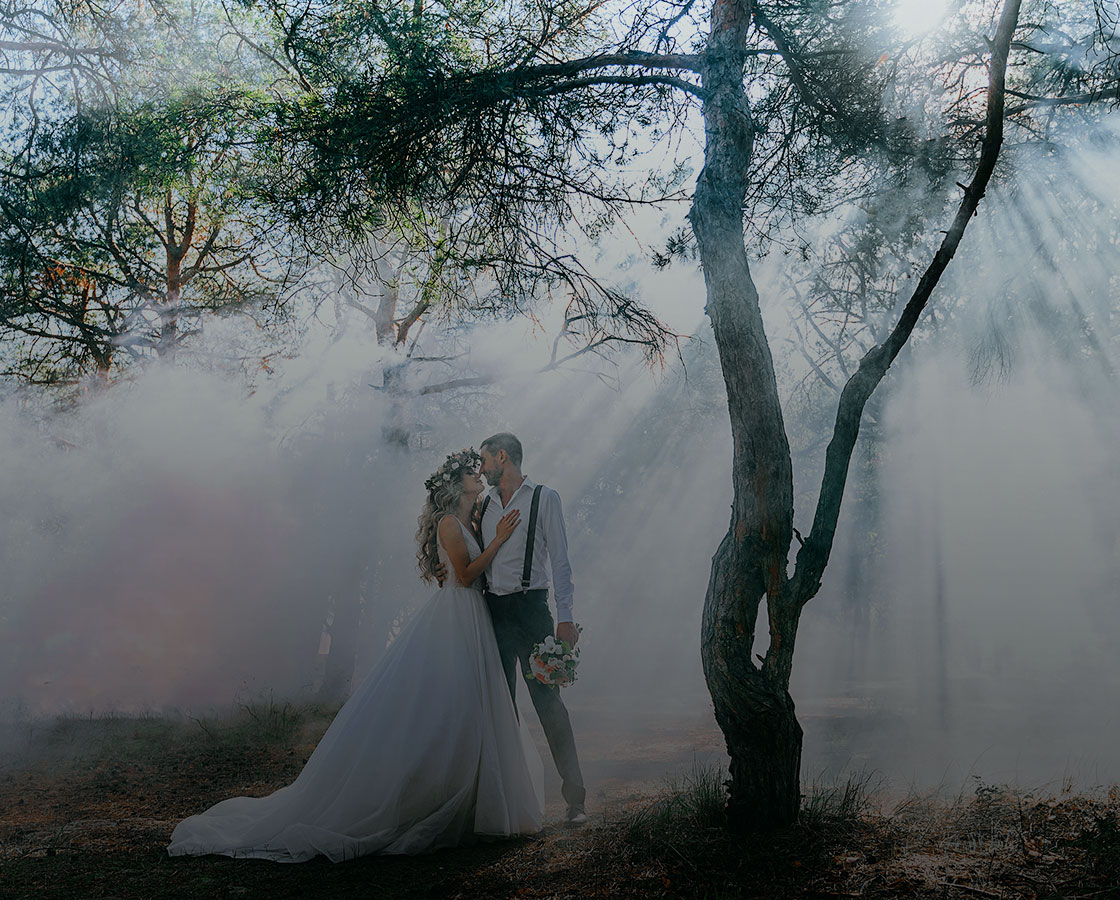 Boho wedding theme

Good wedding planning, is to enjoy the party without stress!

Personalized
invitations
Wedding announcement is to be personalized according to the theme of your wedding in order to send a beautiful invitation.
Choice of the
wedding hall
Choose the location of the reception and rent the wedding hall that meets your expectations.

Organize the
ceremony
Organizing a wedding is all about thinking about the details that will make your party unforgettable.

Catering, menu
and wines
Choice of caterer, personalised wedding menu, cocktails, champagne, desserts and set pieces…
Minor details for a big event!
Preparing for a wedding is sometimes an intense challenge. It is often stressful and full of tension. And to make the event a success, there are small details not to be neglected. These minor details make all the difference.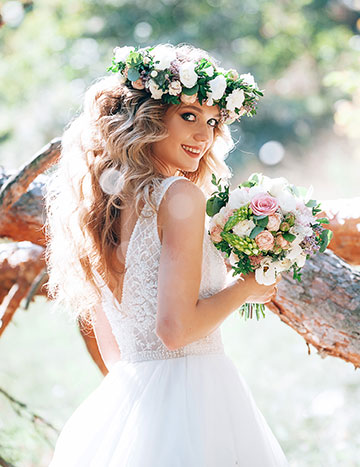 Wedding dress
The dress should reflect the bride's natural style. Above all, it must be adapted to her body type. In addition to the bride's outfit, the bride's accessories and hairstyle should be chosen carefully too.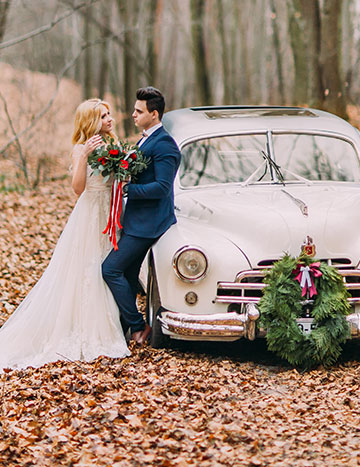 Wedding car
Wedding car rental for a memorable wedding day. Some people will prefer luxury cars, others will prefer vintage cars that goes with the vintage style chosen as the wedding theme.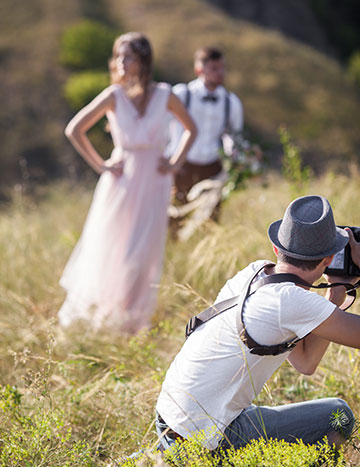 Photoshoot
Choose a good wedding photographer who is able to offer you a wonderful photo portfolio and fantastic couple photos worthy of this unique moment that captures your perfect relationship during this day.

Tips for a Successful Marriage

Original wedding entertainment
Original entertainment that will surprise your guests (friends, family, witnesses …), and are well designed for those who are fed up with overly common activities.

Country style family wedding
A country style wedding is a country wedding where the bride and groom can often enjoy beautiful rural landscapes and an authentic family setting.

Classical wedding music
The choice of classical music in a wedding is well suited for a touch of romance, especially when it comes to music for the bride and groom's entrance.

Choice of wedding rings
Wedding rings are in a way the eternal bond of your love, so they should be chosen by both you and your partner.

Table plans and speeches
The wedding seating plan requires diplomacy and there are tips to help determine the atmosphere of the reception.

Trendy wedding dresses
Fashionable wedding dresses that are worn with elegance and allow the bride to capture all eyes and be the queen of her wedding.
Wedding decoration for a hall of a glittering wedding!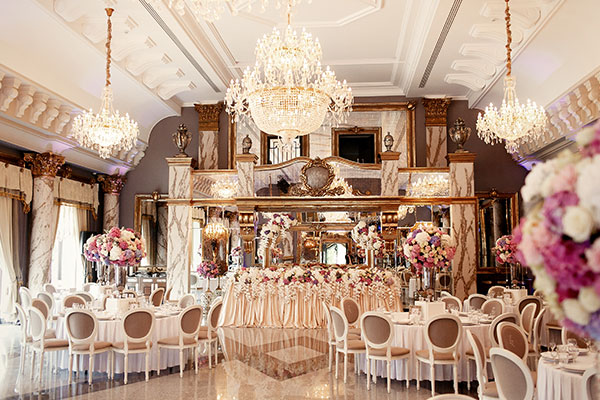 Aesthetic decoration
A striking decoration with its fresh and authentic aesthetics because your wedding is one of the most personal events you will ever experience.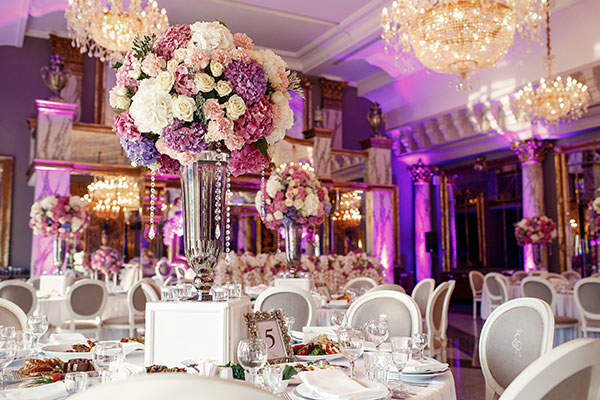 Floral decoration
Flowers are a must in wedding decoration for a dream party because they are synonymous with elegance, romanticism and refinement for the bride and groom.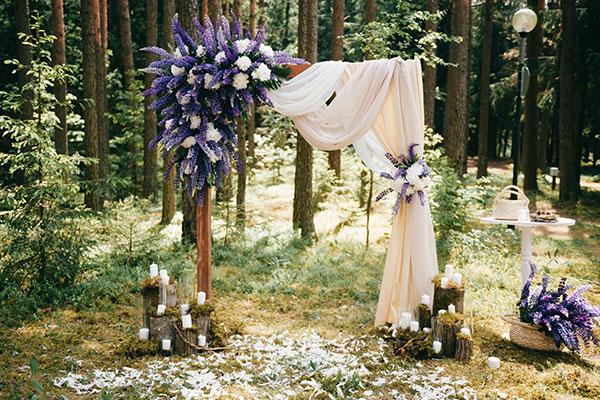 Country style decoration
The country style decoration offers a simple atmosphere and a warm setting. A rather soft decoration, in the middle of nature, often in the countryside, far from the din.
Wedding theme: find the trendy colours and personalized products to organize your wedding!